Propak is

Energy Processing

Gas Processing

Heavy Oil Processing

Compression and Power

Standard Equipment

Engineering

Modular Fabrication

Construction Services

Energy Services
Propak provides comprehensive solutions to help our clients meet their project execution strategy by designing and building energy processing facilities and equipment. Experts in gas processing and heavy oil processing. Large-scale fabrication integrated with a full-service international engineering company. Complete energy facilities and individual process units. A design and build firm together with an energy services company that engineers, constructs, commissions and services energy processing equipment and plants.
---
Propak is...
Gas Processing
Complete turnkey gas processing facilities and a full range of modular gas processing and treating units
Heavy Oil Processing
Complete modular thermal heavy oil central processing facilities and well pads designed for low CAPEX and short delivery schedules.
Compression and Power
Modular gas compressors and power generation units designed specifically to reduce transportation and installation costs.
Standard Equipment
Every Spec and Stock Package has our modular expertise built in, and is the result of our extensive experience in energy processing.
Engineering Services
A complete suite of multi-disciplinary engineering services with expertise in a variety of energy processing plants.
Modular Fabrication
We are experts in building completely modularized process facilities with skid-mounted components.
Construction Services
We provide domestic and international field construction and construction management services.
Energy Services
We keep your compression and energy processing facilities operating at optimal levels through our integrated field services and parts division.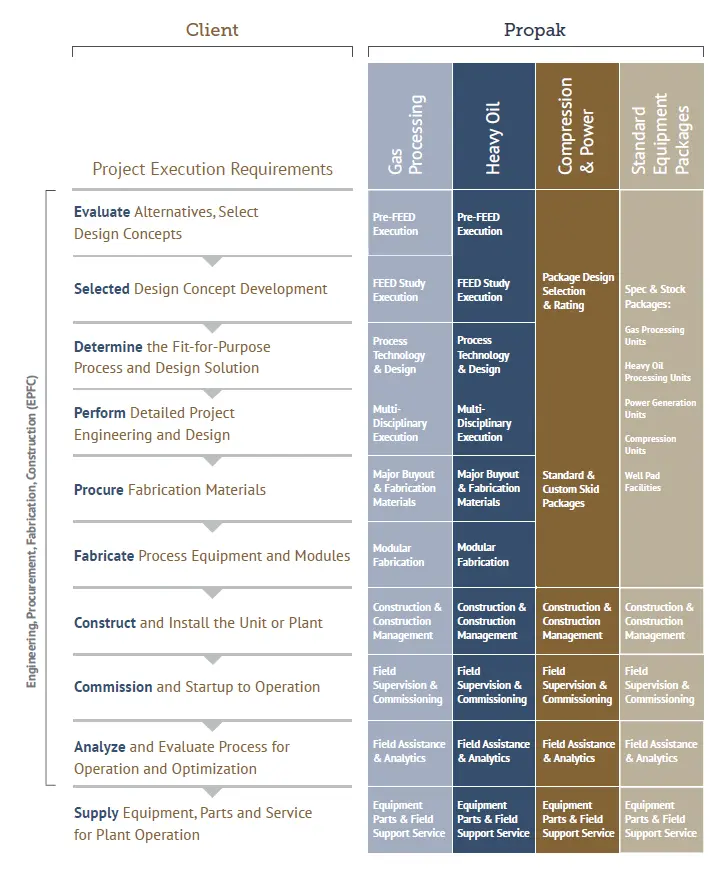 Unmatched record of creating value for our clients from their energy resources through integrated, comprehensive energy processing solutions. A culture of innovation, of integrity in business, and of maximizing value for the end user.