Modular Fabrication Services
---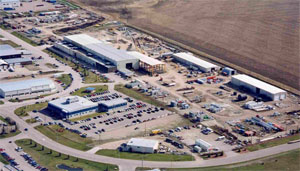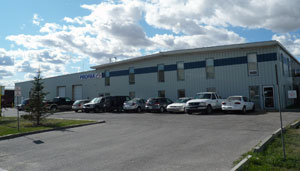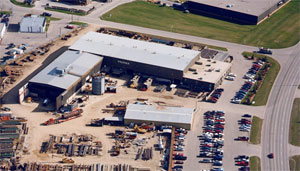 Propak is one of the largest builders in Canada, and internationally, of fully modular energy processing facilities and of individual oil and gas processing and treatment units. We are experts in building completely modularized process facilities with skid-mounted components. We have extensive facilities and a large skilled labour force connected to urban and international supply chains, in the heart of oil and gas country. Modular fabrication reduces field construction, accesses skilled labour in a highly productive environment, and controls project costs and schedules.
Propak's expertise in modular fabrication has proven effective in lowering overall project costs, improving overall project schedule, reducing field construction and field warehousing requirements, utilizing skilled labour pools in urban areas, and increasing quality and productivity through fabricating in a controlled environment.
Propak focuses on optimizing the level of modularization and minimizing exposure to potential cost escalation associated with field construction. This provides our clients with cost and schedule certainty.
Modularization significantly reduces field construction costs, lowering overall costs and making projects feasible in adverse conditions or construction environments
Piping and assembly completed on package shifting field mechanical contractor scope from stick building facility to setting modules and bolt ups
Examination and pressure testing performed at Propak decreasing field activity disruption during hydro testing (particularly during cold weather) and radiography testing
Instrumentation and electrical heat trace wiring terminated to skid edge junction boxes reducing cable pulls (through use of multi-conductors) and improving efficiency of field terminations
Remote I/O capability for in-shop marshalled instrumentation wiring and pre-commissioned control loops eliminating majority of control field terminations and cable pulls, and decreasing field commissioning activities
Modules trial fit ensuring streamlined site installation
Logistics simplified through shipment of assembled modules from Propak instead of large quantities of bulk materials from multiple sources
Transportation limitations for each project location considered throughout engineering design and fabrication
Modules standardized and repeated further increasing project efficiencies
Schedule minimized through fast tracking – overlapping phases of engineering, procurement, fabrication and construction
Assistance and feedback promptly provided from all disciplines of engineering during fabrication, due to vertical integration of engineering and fabrication
Quality enhanced due to manufacturing in controlled conditions with highly experienced and permanent work force trained to established processes and procedures
Work performed in fabrication shop environment achieving higher efficiency and productivity with optimal arrangements for activities, labour and equipment
Equipment long-term value improved with the ability to move modules to new locations
Propak Systems has authorization from American Society of Mechanical Engineers (ASME) and Canadian Standards Association (CSA) authorities to construct, repair, or alter the following equipment types:

Construct, repair, or alter ASME Section 1 boilers, Section VIII Div. 1 & 2 pressure vessels including national board
member states (U1, U2, UM, S, R, NB stamps)
Construct, repair, or alter ASME B31.1 power piping and B31.3 pressure piping
Repair or alter boiler external piping (S Stamp)
Weld and inspect structural steel components per CSA W47.1 and W59
Construct ASME boilers and pressure vessels for export under the Safety Quality Licensing System, to export boilers and pressure vessels for use in the People's Republic of China

Propak is experienced in shipping to markets throughout the world, with expertise to coordinate land, sea and air shipments from our Airdrie facilities
Propak has registered in-house welding procedures that are available for client review upon request. Some of the registered welding procedures include but are not limited to: GMAW (Gas Metal Arc Welding); GTAW (Gas Tungsten Arc Welding); SAW (Submerged Arc Welding); SMAW (Shielded Metal Arc Welding); and FCAW (Flux Cored Arc Welding).
All work is monitored by Propak's own quality control department including pressure and structural welding, equipment assembly, insulation, sandblasting, painting and building erection