Liquefied Petroleum Gas (LPG)
---
Propak has completed more than 20 cryogenic turbo expander LPG and NGL recovery plant projects and has a proven track record of successful plant performances and start-ups.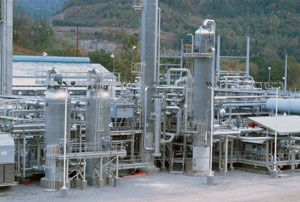 Propak can provide not only the LPG recovery unit for your project, but we can also cover all aspects of your project depending on what fits your needs and requirements. Propak has supplied:
stand alone modular LPG recovery (extraction) units
complete cryogenic turbo expander LPG recovery plants, including gas treating units, molecular sieve dehydration units, fractionation units, refrigeration systems, heat medium systems, utilities, etc.
EPC turn-key gas processing plants
Propak is a leader in the design, engineering, and manufacturing of LPG and NGL extraction plants utilizing cryogenic turbo expander technology for natural gas liquid recovery and separation. For LPG recovery (extraction), Propak can offer state-of-the-art, patented, process technology for cryogenic turbo expander LPG recovery plants, efficiently achieving 99.6+% propane (C3) recovery.
Propak's proven technology for LPG extraction from natural gas has many distinct values which sets it apart from other LPG turbo expander type process technologies:
relatively low capital cost
lowest specific energy requirement
flexible to changes in gas conditions and composition for stable operation
easy to start-up and operate
Propak's extensive experience, process technology expertise, and backed process performance guarantee puts our clients at ease.
Flare Gas Recovery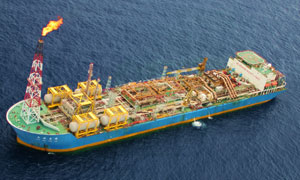 Propak has the experience and capability to design, engineer, and package flare gas recovery units for on-shore and off-shore application. Propak has designed LPG recovery units specifically developed to recover LPG and condensate liquids from stranded flare gas.
Propak has completed this type of project, as a single super-module, outfitted onto an existing off-shore FPSO (Floating Production System Offshore). This unit processed 13 MMSCFD of oil production associated gas to recover 2200 BBL/D of C3/C4 LPG & 1800 BBL/D of C5+ condensate. This allowed the operator to utilize the residual gas for power generation and significantly reduced the operators' net flare gas volume providing cleaner flare gas combustion.
Propak designed all the auxiliary systems related to the flare gas recovery unit including:
flare gas booster compressors
molecular sieve dehydration unit
LPG recovery unit, with deethanizer
debutanizer
refrigeration system
LPG storage, c/w weight balancing system
LPG off-loading system to off-load via floating hose system